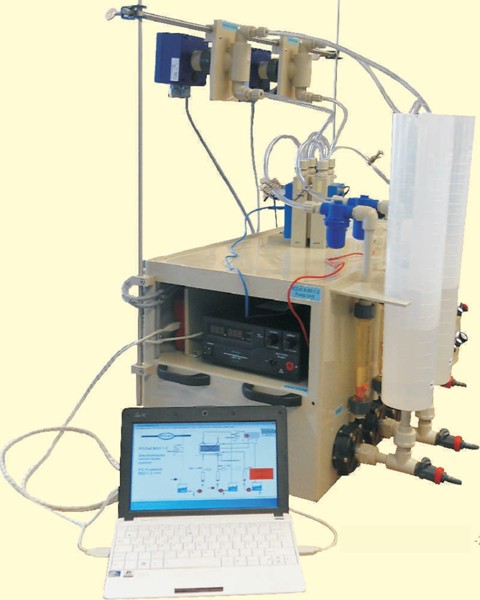 PC Cell Electrodialysis Equipment & Membranes
Available PDF brochure or data sheet:
PC Cell Electrodialysis Equipment & Membranes
PCCell BED1 series comprises bench scale laboratory electrodialysers for standard ED (BED1-2) as well as for EBM and EDMB (BED1-3 and BED1-4).
PCCell BED2 bench scale ED system for standard ED for the ED 200 cell. Can handle up to 2 m² membrane area.
Pump unit for pilot Electrodialysis stacks Our Bench scale electrodialyzers are designed to be used in laboratory and small pilot scale applications to perform electrodialysis processes in the most freely configurable way.
The pump unit serves the stack with the processing liquids and can be operated by manual control in a classic way.

The system can be step- by step upgraded according to your requirement and budet up to a completely automatic operating system, controlled by your desktop PC.
Typical configurations suitable for common tasks in research and development teams are collected in this brouchure . PCCell will be pleased to configure these standard configurations to the requirements of your team.